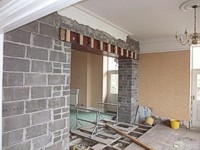 Abercorn Surveyors Ltd can provide Structural Calculations where these are needed for alterations to existing buildings or the complex construction of new buildings.

Structural Calculations are required by Building Regulation control where works of alteration are required to a building, for example, replacement of defective lintels, removal of supporting walls or alterations to chimney breasts.

All Structural Calculations are undertaken by a qualified Chartered Building Surveyor.